Indoor Office Glass Partitions
Installing an indoor glass wall or door offers you the opportunity to subdivide your residential or commercial facility into different spaces without sacrificing any of the benefits of the room due to the necessity of its use. Alternatively referred to as a fishbowl office or office glass wall, the addition of one of these structures permits you the visibility to remain connected to the inner workings of your company without the distractions of noise and interruptions. 
Have a huge blank space and want it broken down into smaller usable offices? Don't like the idea of being stuck in a cubicle made of only four non-transparent walls? Glass walls enable you to cordon off sections, whether large or small, to maximize your ability to utilize each square foot of your workspace well.
FREE CONSULTATION & QUOTE
Please fill out this form and we will contact you within 24 hours to schedule an appointment.
Here are a few of the benefits of installing interior office partitions (glass walls and glass doors):
1. What are the Benefits of Glass Walls?
There are many benefits for businesses that make the decision to implement glass walls into their office space. Long gone are the days when team leaders felt that keeping their employees sequestered in traditional offices was the most effective means to encourage productivity. In fact, research supports that employees that are permitted to remain connected to the liveliness of office life experience greater job satisfaction and an increased desire for efficient work processes.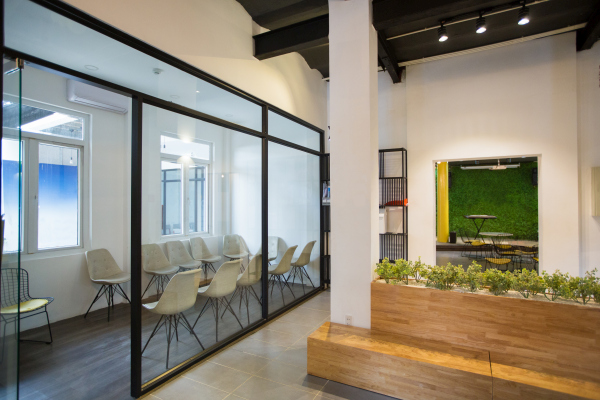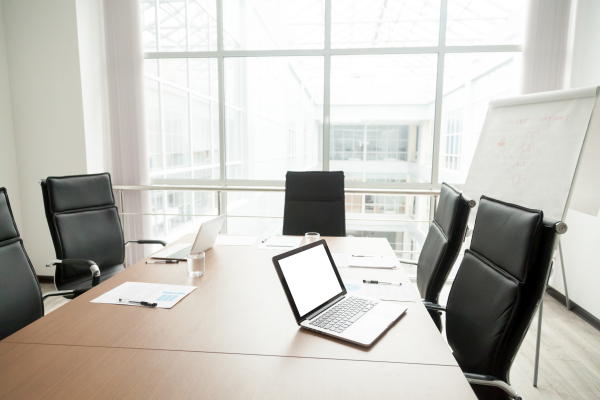 Glass walls are a great asset to many businesses. Though at first glance many managers may feel that employees will resent the feeling of being monitored, this instead encourages diligence in employees that strive to be as productive as possible. For businesses that deal with matters that require greater confidentiality, frosted glass walls are the perfect solution, allowing employees the feeling of connection to their fellow staff members coupled with the privacy sensitive business matters require. 
But it is not simply greater accountability that is responsible for increases in work production. Employees that enjoy an office constructed of glass walls are not subjected to as much disruption that occurs in in regular office life. The glass walls provide some measure of sound proofing, enabling employees' greater focus and concentration. 
The act of building permanent walls out of traditional mediums is expensive and time-consuming, bringing office productivity to a grinding halt during the construction phase. In addition to this, traditional drywall offices require regular maintenance including cleaning and repair to surfaces, making them a more expensive option in the long run.
Glass walls are easy to install and can also be removed and relocated to other areas as the need arises. This allows for greater flexibility as the business can grow and change organically with simply the moving or adding of new glass walls.
This also means if you tire of the shape or positioning of your office, it is not a difficult to task to change it. Unlike traditional walls, you have the luxury of reconfiguring your space any time the mood strikes.
Other benefits you can enjoy from the addition of glass walls to your business include:
Ease of cleaning and maintenance
Energy efficiency
Decreased expenses for electricity and heating
Better lighting to improve mood
A more contemporary appearance
Durability of materials
Free Online Cost Estimation Now
Fill in a quick inquiry form and we can provide you with a cost estimation shortly.
See what other customers say about us:

We had an awning constructed recently, and were impressed by the firm's attention to detail and the ability of their staff to communicate ideas. We were shown samples of the construction materials, were taken through the design choices, and on the day of construction the structure was complete within 4 hours.
James Garry
After getting three quotes from three companies they came up with the best design and price for me. Installation was done one week later on time and exceeding my expectations. Service was second to none and I highly recommend them. Thank you for giving such great service and products.
Richard Ryant
Azuro uses their products and services for a number of our outdoor projects. Can definitely recommend both!
Azuro Concepts
Have 2 awnings built & installed by these guys. Fast & efficient service & installation. Highly recommend.
Patricia Trotter
I called and had a call back within a few days. Great people that did fantastic work at a fair price.  Be patient, as english is not there forst language, but there semse of humor make up for any confusions. We are extremely happy with the work they did and the service we got!
Mark Peterse
Awesome quality and friendly service!
Tong Yue
Like Our Work? Chat with us!
Please fill out this form and we will contact you within 24 hours to schedule an appointment.