PATIO COVER & SUNROOMS - Serving the Greater Vancouver Area
At BC Awning & Railing, we are a trusted provider of patio covers, sunrooms and railing & fences. We tailor our solutions to your unique preferences and structure of your home. Our team provides customized design, fabrication and installation all under one roof.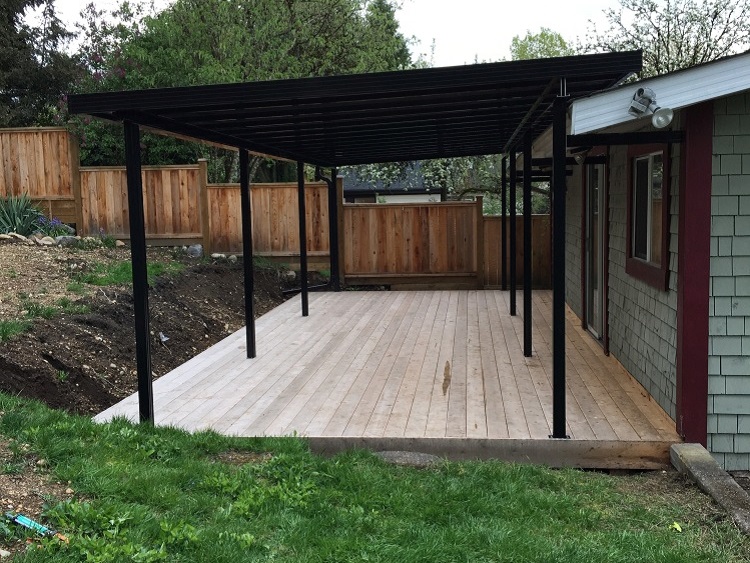 At BC Awning and Railing, Quality and Workmanship is Our #1 Concern. Having operating in Vancouver for more than 10 years, we know how to get the job done right.

We provide a 10-year product warranty and a 3-yr installation warranty for our patio covers, sunrooms and other work. 

We're locally owned and operated. As a company, we care about quality, workmanship, and customer satisfaction. We always do our best to make our customers happy with the work result!

PROJECTS THAT FIT YOUR SPECS
Every project is unique. We listen to what you want, carefully assess the surroundings. Based on the above, we make the most appropriate designs and recommendations for you goals and budget.
Like Our Work? Chat with us!
Please fill out this form and we will contact you within 24 hours to schedule an appointment.
See what other customers say about us:

We had an awning constructed recently, and were impressed by the firm's attention to detail and the ability of their staff to communicate ideas. We were shown samples of the construction materials, were taken through the design choices, and on the day of construction the structure was complete within 4 hours.
James Garry
After getting three quotes from three companies they came up with the best design and price for me. Installation was done one week later on time and exceeding my expectations. Service was second to none and I highly recommend them. Thank you for giving such great service and products.
Richard Ryant
Azuro uses their products and services for a number of our outdoor projects. Can definitely recommend both!
Azuro Concepts
Have 2 awnings built & installed by these guys. Fast & efficient service & installation. Highly recommend.
Patricia Trotter
I called and had a call back within a few days. Great people that did fantastic work at a fair price.  Be patient, as english is not there forst language, but there semse of humor make up for any confusions. We are extremely happy with the work they did and the service we got!
Mark Peterse
Awesome quality and friendly service!
Tong Yue