Best patio cover & sunroom provider in bc, canada
we are BC awning & railing inc.
If you love spending time outdoors, BC Awning & Railing can provide you with perfect solution to help you enjoy the beauty of nature no matter what Mother Nature brings your way.
Any questions? Pick up your phone and give us a call today!
Here are perks of choosing BC Awnings and Railing as your home outdoor living space upgrading service provider:
1. Locally owned & experienced
We're locally owned and operated. All our workers are experienced and have been in the industry for over ten years. BC Awning & Railing has a few locations around great Vancouver area and we're always here to help. As a company, we care about quality, workmanship, and customer satisfaction. We always do our best to make our customers happy with the work result!
Give us a call today!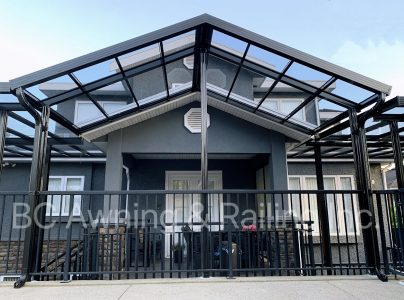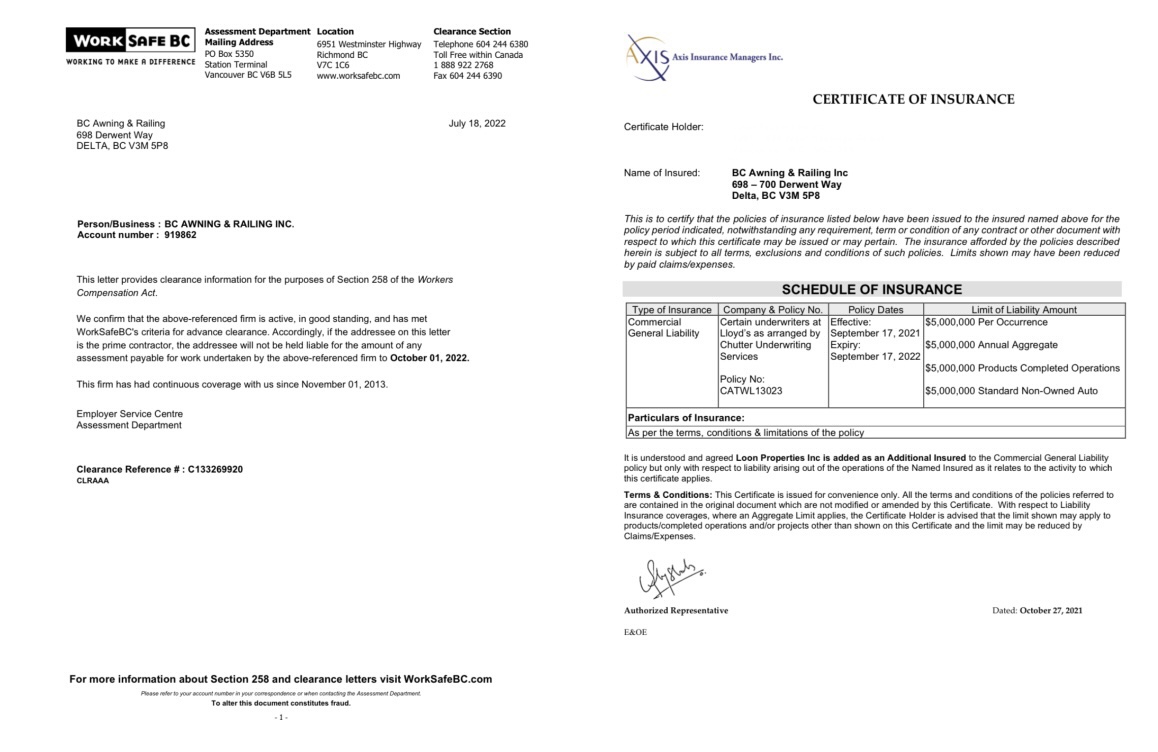 BC Awning & Railing is covered by Work Safe BC and $5,000,000 Liability insurance. We are also licensed within Greater Vancouver area, Vancouver, Burnaby, Richmond, North Vancouver, West Vancouver, New Westminster, Coquitlam, Port Moody, Port Coquitlam, Delta, Surrey, Langley, Abbotsford, Chilliwack, Mission, Maple Ridge, Fraser Valley Area.
Proof of insurance certificate, WCB clearance letter and valid business license can be provided upon request.
3. Best Warranty within BC
All complete project covered by 10 years warranty for aluminum materials and 3 years for installation from the project completion date. Broken glass is not covered by the material warranty. Warranty does not cover damages caused due to God and force major acts.
All material sales are final sales, no exchange or return after the material is sold.
Please contact office for more details.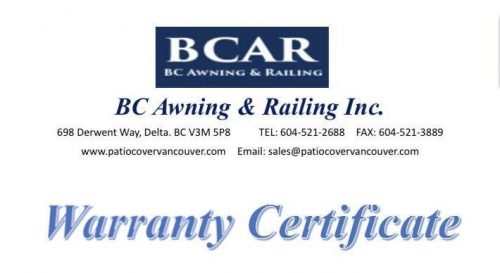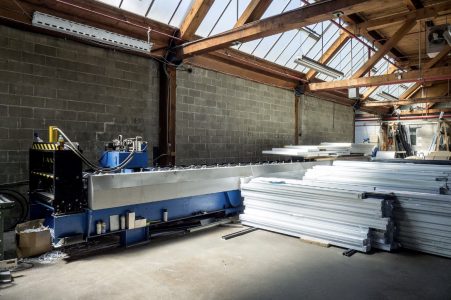 4. Own warehouse and Professional team
BC Awning & Railing has own warehouse storing all material and fabricated all products by our team members, we do not subcontract and all product quality are inspected by our professional team members and experts.
All customers are welcome to visit our showroom and warehouse to see our professional team member in person and check the quality of our products.
5. Customized design and Best after service
BC Awning & Railing provide customized design for your home and fit your needs. Our experts will check your house condition and design the best solutions for your family.

Our office open weekdays from 8:30 am to 4:30 pm, holidays closed. Always give us a call or email to discuss any questions or problem that happened to our products. We are always here to help!
Contact us today to speak to our team!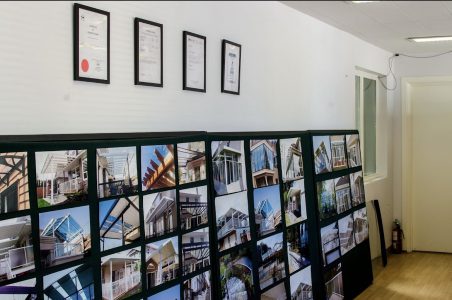 Like Our Work? Chat with us!
Please fill out the form and we will contact you within 24 hours to schedule an appointment.