a Patio Cover For Your Home
If you love spending time outdoors, a covered patio is the perfect solution to help you enjoy the beauty of nature no matter what Mother Nature brings your way.
A covered patio offers you many benefits, enabling you to make the most of life with its moderate climate year round. and spending more time outdoors.
Here are a few of the benefits a BC Awnings and Railings covered patio and sunroom offer you:
1. More time in the great outdoors
When rain drives your neighbours back inside, your covered patio will have you warm and dry even in the fiercest rainstorm. Uncovered patios limit the amount of time you can spend outside. Inclement weather such as intense heat or pounding rain force you indoors. Adding a patio cover to your home gives you the freedom to spend time outside whenever the mood strikes, regardless of what the weather forecasts for the day.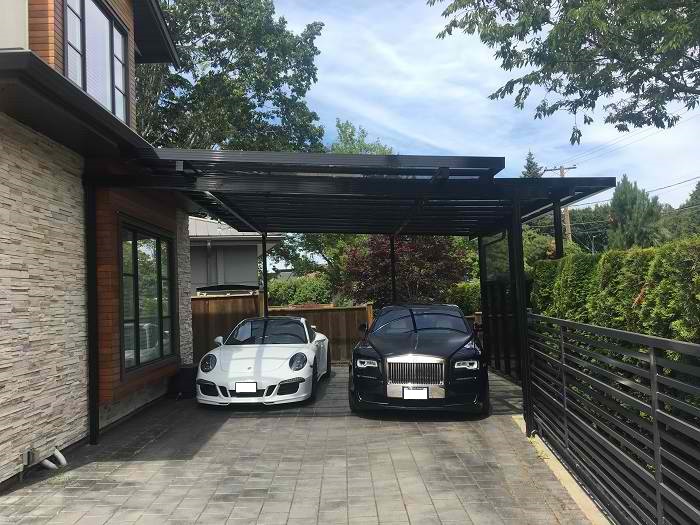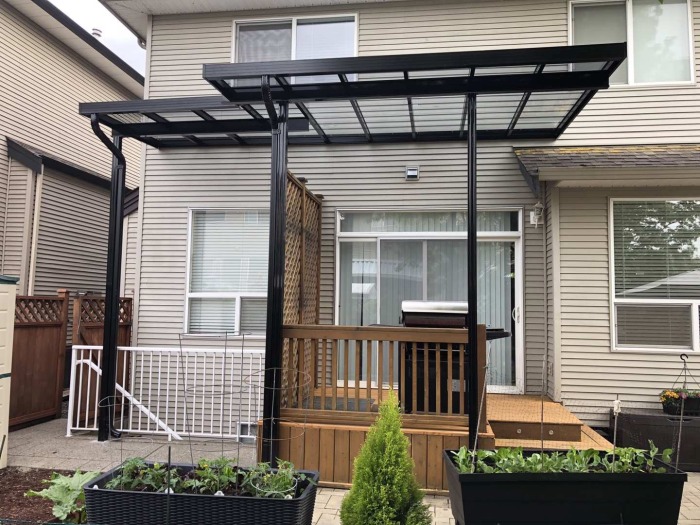 Some covered patios contain glass which can absorb and reflect UV rays. This is a great advantage to you since you reap the beauty of light without the resulting heat and harmful UV rays entering your eyes. This means that blinds and curtains are not necessary to maintain a moderate temperature during hot weather.
3. Provides a unique place for fun family activities
Covered patios are an opportunity waiting to happen. The atmosphere is primed for relaxation and fun, making it the ideal spot to enjoy some leisure time whether it is spent playing board games with the family, catching up on the latest bestseller, or relaxing in your hot tub. Add to a table to the space, and you've got the perfect place to enjoy some quality family time over a meal.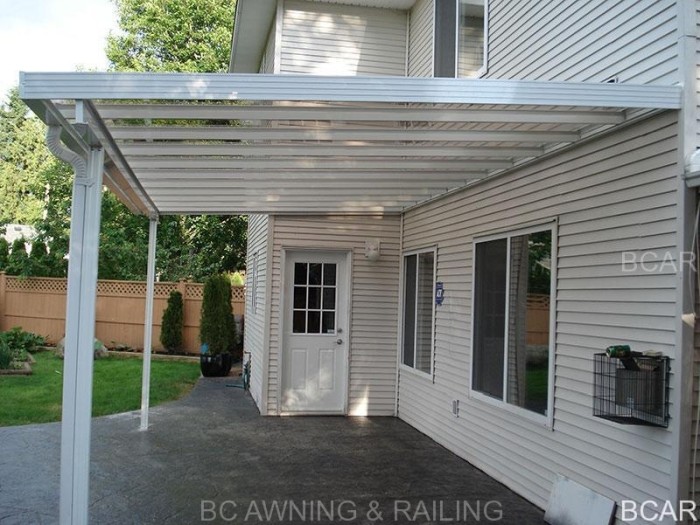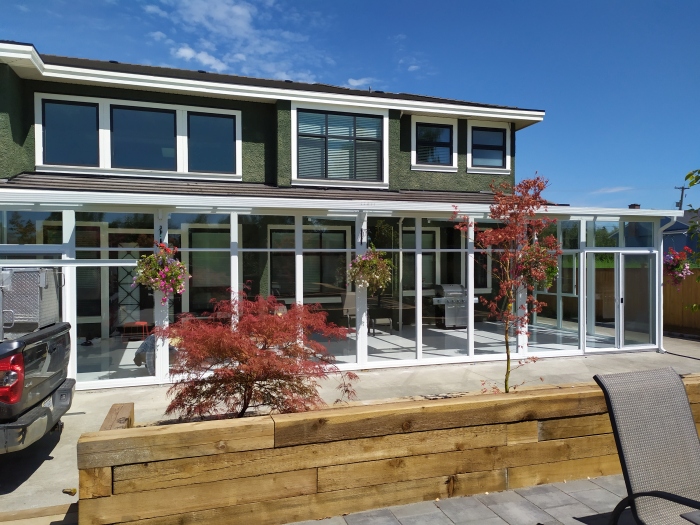 4. Increase the resale value of a home
Adding a covered patio to your home is an investment in your future. Since the patios that are partially or fully enclosed maximize the ability to use the space, it is very attractive to potential home buyers should the time come for you to downsize or simply move to a new area.
5. Provides protection for assets
Today's patio furniture is comfortable, stylish, and can be quite expensive. Investing into a set can cost a substantial amount of money, and you want to be certain what you purchase will last. Covered patios provide protection against warping and fading that can occur from persistent exposure to sun and rain. As an added bonus, there is no need to put furniture cushions and covers away if the skies threaten a downpour. They are safe and secure under your patio cover.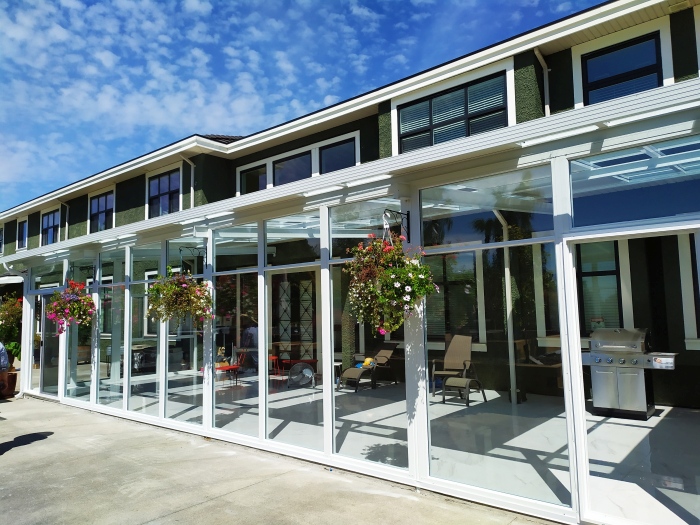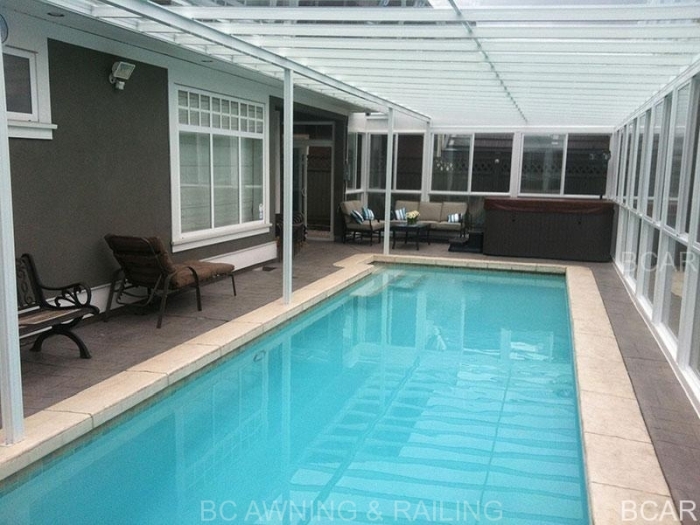 6. Keeps you and your things dry
Unfortunately, wet weather happens. But with a covered patio, rain, snow, and sleet don't have to change your plans. Whether you are looking forward to grilling up some burgers on the barbecue, catching up on a good book, or taking a siesta on your lounge chair, your patio cover will allow you to carry on as planned, keeping you warm and dry in the process. 
7. Keeps you safe from excess heat and dangerous sun exposure
Covered porches block and reflect the sun's rays keeping your patio a moderate temperature. The glass or aluminum roof also protects against UV rays which can be harmful to your health.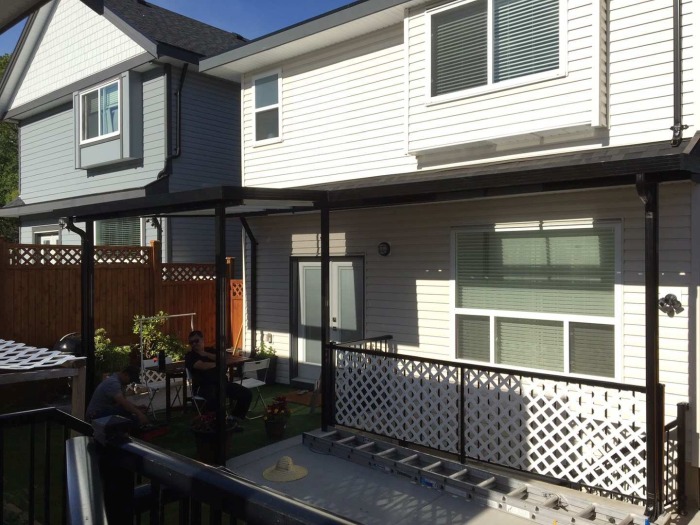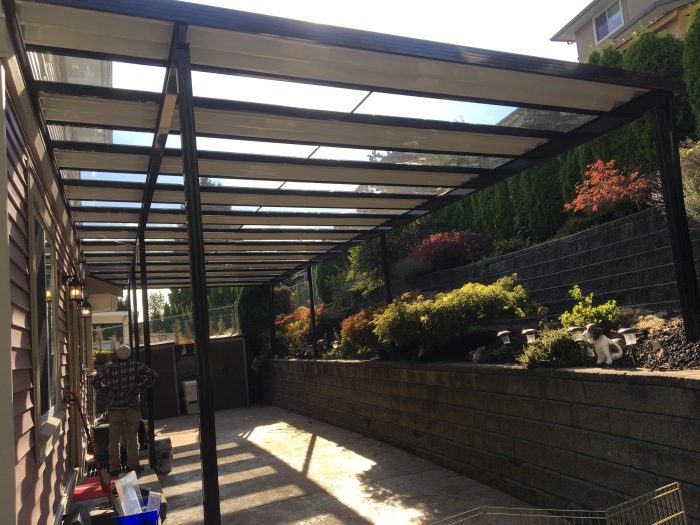 8. Provides an extended opportunity for plant growth
With a short season in which to cultivate plants in Canada, you'll be thrilled with the opportunity to yield a bounty of blossoms in your covered patio. A covered patio allows you to enjoy the benefits of gardening while providing protection for your plants against the worst weather Mother Nature can dish out, thus increasing your growing opportunities. 
Like Our Work? Chat with us!
Please fill out this form and we will contact you within 24 hours to schedule an appointment.