Best patio cover & sunroom provider in bc, canada
we are BC awning & railing inc.
Enhance your outdoor experiences with BC Awning & Railing, offering the ideal solution to protect you from the elements and fully immerse in the beauty of nature.
Need answers? Don't hesitate to reach out – give us a call today!
Experience the benefits of selecting BC Awnings and Railing as your trusted partner for enhancing your home's outdoor living space!
1. Locally owned & experienced
At BC Awning & Railing, we're proud to be locally owned and operated serving the Greater Vancouver area. Our team of highly experienced professionals, each with over a decade in the industry, is dedicated to providing exceptional quality and workmanship in every project. Customer satisfaction is always our top priority and we strive to make sure our customers are completely satisfied with the end result. Contact us today to experience the difference!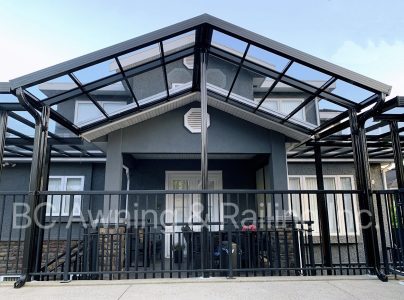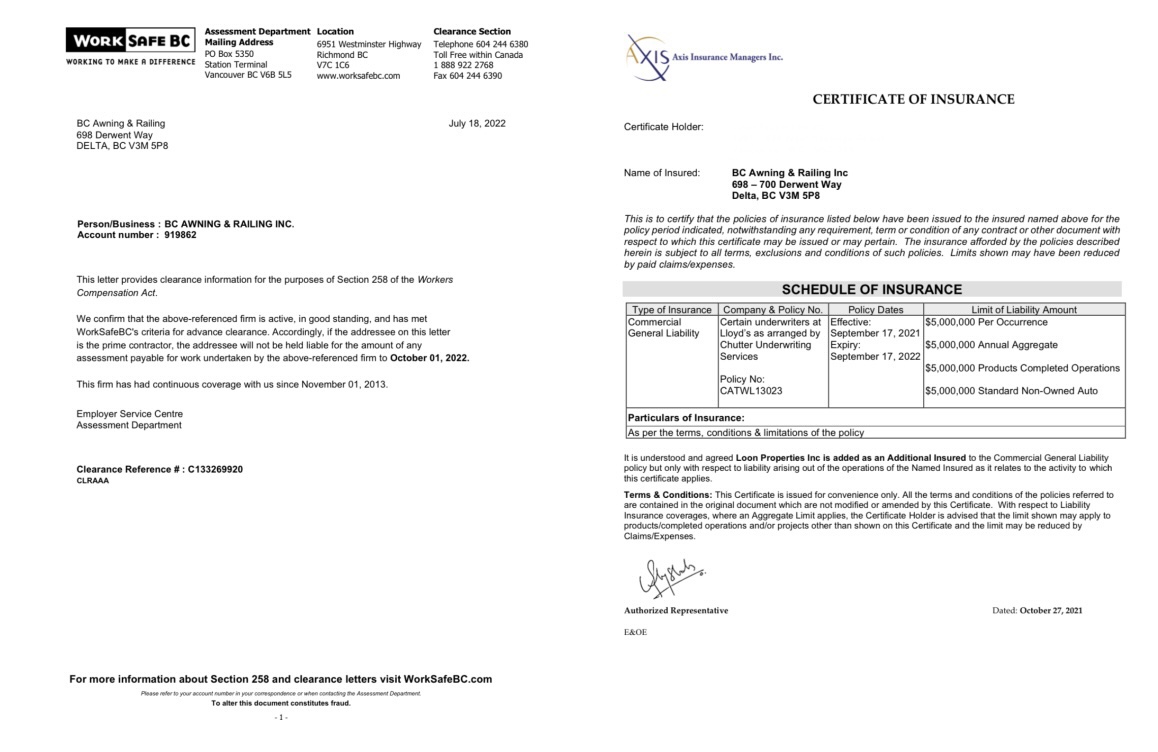 At BC Awning & Railing, safety and peace of mind are paramount. That's why we are fully covered by Work Safe BC and carry $5,000,000 in Liability insurance. Our company is licensed to operate in Greater Vancouver and surrounding areas, including Vancouver, Burnaby, Richmond, North Vancouver, West Vancouver, New Westminster, Coquitlam, Port Moody, Port Coquitlam, Delta, Surrey, Langley, Abbotsford, Chilliwack, Mission, Maple Ridge, and the Fraser Valley Area. For added reassurance, we are happy to provide proof of insurance certificates, WCB clearance letters, and valid business licenses upon request.
3. Best Warranty within BC
At BC Awning & Railing, we stand behind the quality of our work and materials. All completed projects come with a 10-year warranty on aluminum materials and a 3-year warranty on installation, starting from the project completion date. It's important to note that broken glass is not covered under the material warranty, and damages caused by acts of God or force majeure are not covered under either warranty.
Please note that all material sales are final and cannot be exchanged or returned after purchase. For more information, please don't hesitate to contact our office.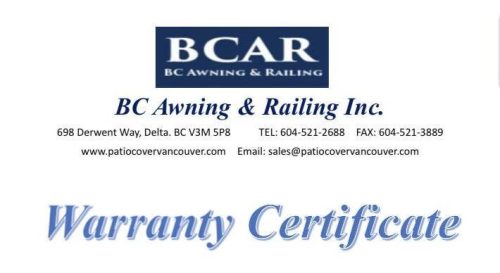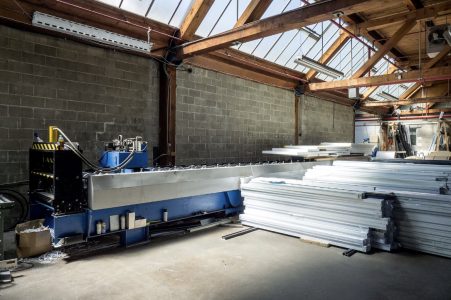 4. Own warehouse and Professional team
BC Awning & Railing ensures the quality of all products through in-house fabrication and inspection. Our team of professionals and experts oversee the process from start to finish, with all materials stored in our own warehouse. Visit our showroom and warehouse to see our team in person and inspect our products for yourself. Experience the care and attention to detail that goes into every project.
5. Customized design and Best after service
At BC Awning & Railing, we offer personalized design solutions for your home, tailored to meet your unique needs. Our experts will assess your home and provide the best recommendations to enhance your living space.
Our office is open from 8:30 am to 4:30 pm on weekdays and closed on holidays. For any questions or concerns regarding our products, please don't hesitate to reach out by phone or email. Our team is always here to assist.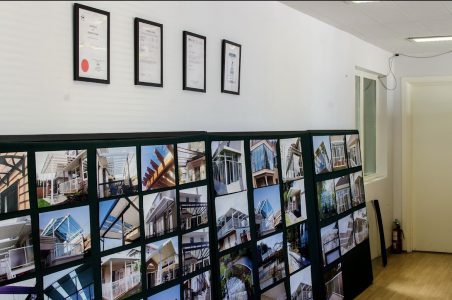 Like Our Work? Chat with us!
Please fill out the form and we will contact you within 24 hours to schedule an appointment.