BC Awning and Railing is a company that Langley customers can count on to deliver top quality patio covers to meet their every need.
With 20 years of experience designing and manufacturing innovative patio cover solutions, we possess the skills to take the vision for your Langley outdoor space and turn it from a dream into a reality. 
We utilize many different top-quality materials in our construction including aluminum, glass, and hybrids that include both. It is our priority to provide our Langley clients with a patio cover that fits their unique style, increasing the attractiveness and value of their home. 
However, the right patio cover shouldn't simply be beautiful. With Langley situated in an area that sees a large abundance of rain each year, a patio cover's main purpose should be to allow you to enjoy more time in the great outdoors. With so many things to experience right in the comfort of your own backyard, a BC Awning and Railing patio cover ensures you don't have to miss even a single moment on your patio due to inclement weather conditions. 
Our team of professional designers and installation experts are both friendly and efficient to ensure you get the look, functionality, and durability you need coupled with excellent craftsmanship. Our patio covers and their installation are backed by industry-leading warranties, giving our Langley customers the peace of mind that if help is ever needed, the BC Awning and Railing team will be there to deliver. 
Among the services we offer Langley homeowners include: 
Access to an innovative design team

Hassle-free, professional installation

Excellent warranties on all products and installation services

Superior craftsmanship

Free estimates

Patio covers constructed from only the best materials

20 years experience

Word of mouth referrals from previous Langley customers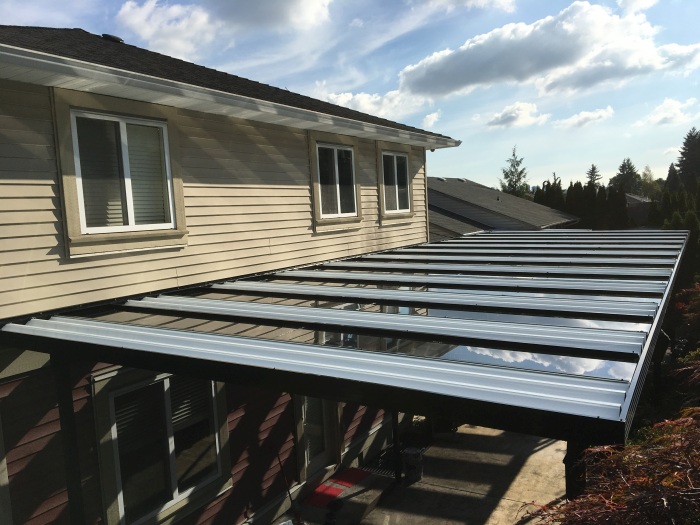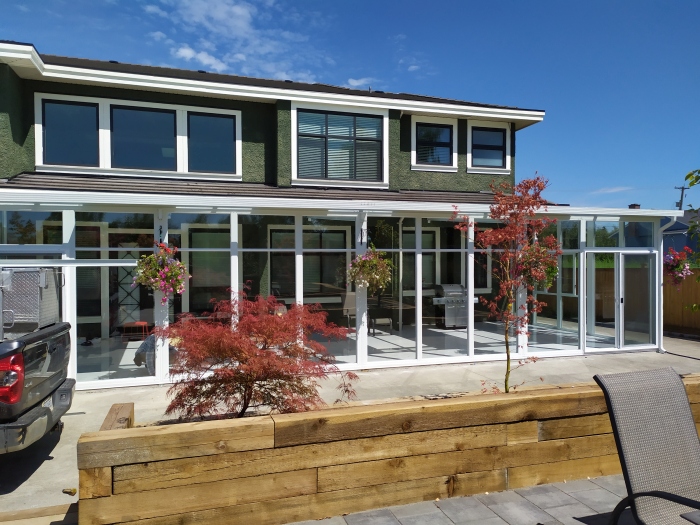 Why Patio Covers in Langley?
Langley, a city often referred to as the "horse capital of British Columbia," is a haven for those that revel at the opportunity to partake in outdoor recreation. With over 17 public parks to its credit as well as many historic sites to discover, Langley is a destination hotspot for both locals and tourists alike. 
But Langley is far more than simply a playground for those that love to have fun in the sun. The city also boasts of a thriving foodie culture. In addition to this, Langley also bears the distinction of having been the primary depot for the fur trade during its hay day. 
Does living in Langley sound like a slice of paradise? It is! But there is one down side to this perfect picture. Though Langley enjoys a moderate climate year-round, it does see a vast amount of rain. No one wants to be cooped up indoors when the warm weather comes. Thankfully, you don't have to be! A custom-designed and installed patio cover from BC Awning and Railing will allow you to spend as much time as possible enjoying the beauty of your Langley patio no matter what Mother Nature throws your way. 
If you're sick of being stuck in the house due to pouring rain, high winds, or other inclement weather conditions, let BC Awning and Railing help! Contact our team of professional designers and installation experts now at 604-521-2688 or [email protected] to get started on the perfect patio cover to increase your time spent enjoying the great outdoors.
Like Our Work? Chat with us!
Please fill out the form and we will contact you within 24 hours to schedule an appointment.