BC Awning and Railing, Surrey's premier patio cover design and installation company, has been proudly providing their services for over 20 years to Surrey-area residents looking to maximize their time spent enjoying the great outdoors.
We are committed to using only the highest quality materials in all of our patio cover construction to ensure each of our Surrey clients gets the durability, functionality, and style they need from their new addition to their outdoor space. 
To assist each Surrey homeowner with a thorough comprehension of each step involved in achieving their vision for their patio, we offer free estimates which outline the process and all costs involved. 
Our friendly consultants take great pride in their professionalism and are committed to providing each of our Surrey clients with the ultimate customer experience. Among the things you can count on from custom-designed patio covers from BC Awning and Railing are:
Glowing recommendations from previous Surrey-area clients

A reputation for efficient work practices

Worry-free installation that doesn't inconvenience your family life

Professional technicians with the expertise to get the job done right the first time

A creative design team well-versed in the latest techniques and trends

Quality of materials and installation guaranteed

Industry-leading warranties you can count on

20 years of experience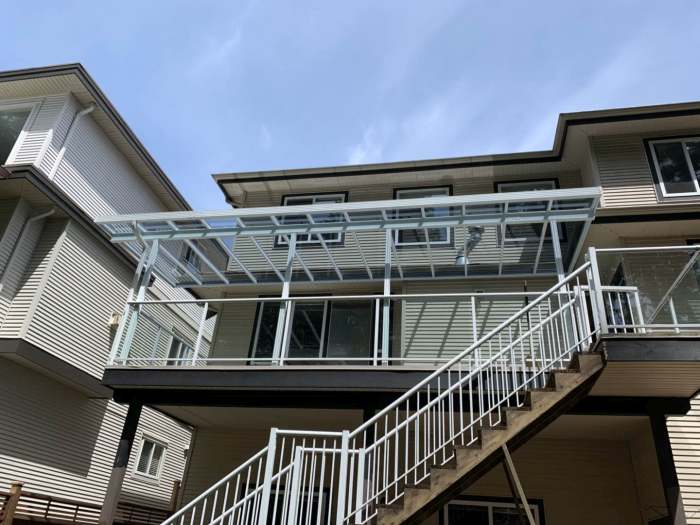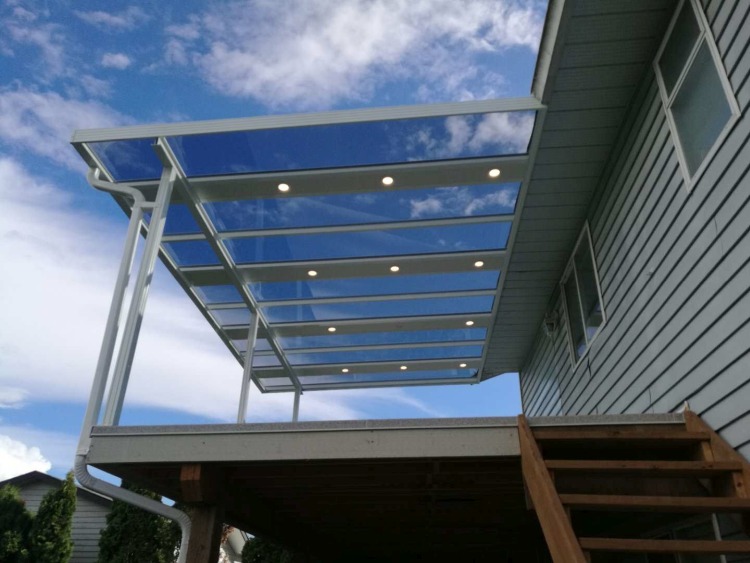 Why Patio Covers in Surrey?
A city considered to be the third largest in the province, Surrey is a city that sees only 31 days of rain each year. Its mild weather conditions make its summers warm and breezy. With the warm weather months stretching from June through September each year, Surrey residents are treated to a long period when they can sit outside enjoying the beauty of nature. However, even a single day that must be sacrificed to rain, high winds, or chilly breezes is too high a price to pay when the solution is as simple as installing a patio cover. 
Patio covers from BC Awning and Railing aren't your ordinary generic awnings. We custom design and manufacture each of our patio covers to ensure our Surrey clients get the style, durability, and functionality they are looking for. When your neighbours are stuck inside during rainy season, a BC Awning and Railing patio cover will allow you to still enjoy time in the great outdoors even when Mother Nature doesn't play nicely. 
Available in many colours, styles, and materials, we offer you the selection you need to perfectly complement your Surrey home. 
Are you tired of losing days outside to rain, sleet, and wind? BC Awning and Railing can help. Contact us now at 604-521-2688 or [email protected] to learn more about our custom patio cover solutions for your Surrey home. 
Like Our Work? Chat with us!
Please fill out the form and we will contact you within 24 hours to schedule an appointment.